Let's go through my favourite music gear and studio tools 2019. I talk briefly about some of my absolute favourite gear in the studio. Keyboards, guitars, drumkits, samplers, pocket operators, microphones and much more. Learn why I choose to work with these tools in my studio.
Let me know if you want a more in-depth video on any of the music gear or studio tools!
▶ Check out my gear on Kit: https://kit.com/Gelhein

About the author: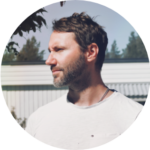 Mattias Holmgren is a creative director sailing from Sweden – business owner of Morningdew Media.

Visit Mattias YouTube with informative videos on music, creative sound design, graphics and brand development.