This article will explain how to copy automation in Bitwig Studio. Learn how to copy / paste automation points in the automation lane.
First press the "show automation lane" button for the track you want to edit. This will open the automation lane.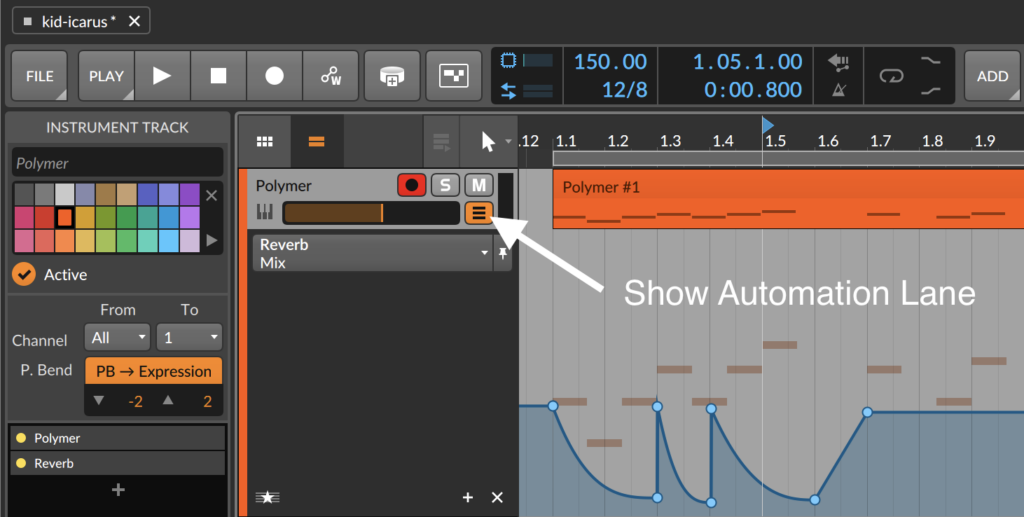 Make a box selection around the automation points that you want to copy. Hold down the left mouse button and drag a region around the automation points like the image below.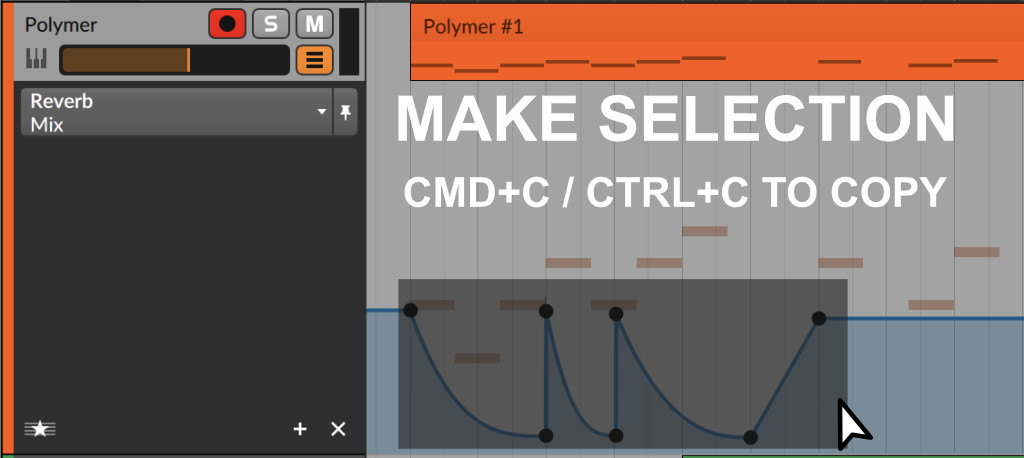 2. Copy the selected automation points by pressing CMD+C in OSX / Ctrl+C on Windows.
3. Find a place in the timeline where you want to paste the copied automation points and enter a brand new automation point with a left click. This will act as the starting point when pasting the copied automation points.

4. Press CMD+V in OSX / Ctrl+V on Windows to paste the copied automation points to this new start offset point.

There you go. Simple as that!
If you want to learn more about Bitwig Studio I recommend you sign up for our Bitwig Studio Masterclass here.