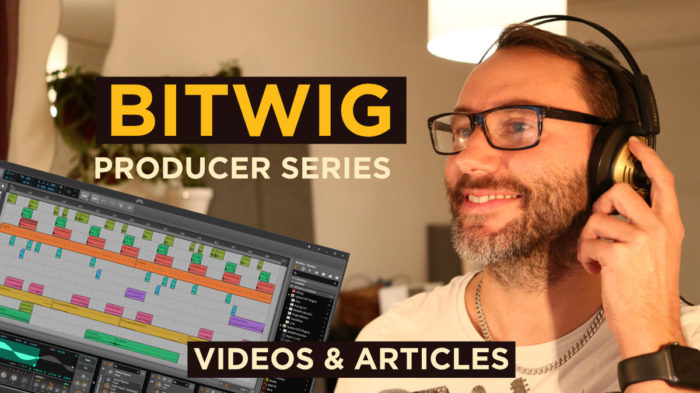 Bitwig Studio Tutorials For Producers
This is a collection of video tutorials and articles tailored towards music producers who want to grow with the Bitwig Studio DAW. Here you will find tons of good tips and tricks to sharpen your Bitwig skills. Let's go!
Are you a beginner and want to learn the basics of Bitwig? Then we also have the Bitwig Basics Tutorial Series tailored for new Bitwig users.
Learn all about Bitwig Studio DAW with the powerful producer videos.