Today we dive into the cute Kawaii Future Bass genre. In the video we talk about beat programming for Kawaii Future Bass tracks. We look at the chords and the sound design of the patches to make a Kawaii song.
Importantly, we talk about focusing your sounds for specific frequency areas in the spectrum and how you can achieve a big lush mix suitable for the Kawaii Future Bass genre.
During my previous live stream someone asked me if I could do a Kawaii Future Bass track video. I'm by no means an expert on the genre, but I took up the challenge to make this fun track.
Love music challenges, especially when it's something I haven't produced before.
Of course, we also talk about creating fat basses and how you can get there with the stock plugins like Alchemy in Logic Pro X. Although the track was created in Logic you can practically do the same arrangement in any type of DAW.

Kawaii Future Bass Chords
While Kawaii is a spin off to the downright Future Bass genre it still relies on the same type of chords. If you are familiar with standard Future Bass that means we are working with 7:th chords with added flavours like 9, 11, 13 etc. The bigger chords, the juicier futuristic bass outcome.

Let's take a look at the chords used in the video tutorial:
We have BΔ7add9 – C6 – FΔ7add9 – Dm7add13.
Making Future Bass is all about finding a sweet chord progression and setting up your synths for some filter wobble.
Presets for Logic Pro X
Check out my preset pack NEPTUNE, for Alchemy synth in Logic Pro X. It contains carefully crafted & production-ready presets to use in your tracks.
Vocal Chops for Kawaii Future Bass
After you have built a solid drum groove and added those pulsing wobble chords we have to add that final ingredient that defines this Kawaii genre.
That's the cute vocal chops in Japanese. Any phrase will do as long as it's female, high-pitched and from your favourite anime movie (sample pack with cleared rights for the audio). =)
A good workflow is using a long sentence in Japanese. Throw it into your sampler of choice (Kontakt?) and set the different keys to play different parts of the sample. Now you can randomly hit the keyboard and find out which of the vocal chops work with your track.

Make pitch adjustments to each sample-key separately so you can fine tune the chops to fit with your track key or melody.
Male samples sometimes also work, but be sure to add a good pitch effect to make it sound more female.

One really good pitch plugin for transforming vocals is the Little Alter Boy from Soundtoys.
Note: you can also use the native plugin in Logic Pro X called AUPitch. You find the AUPitch plugin in the Apple plugin-category.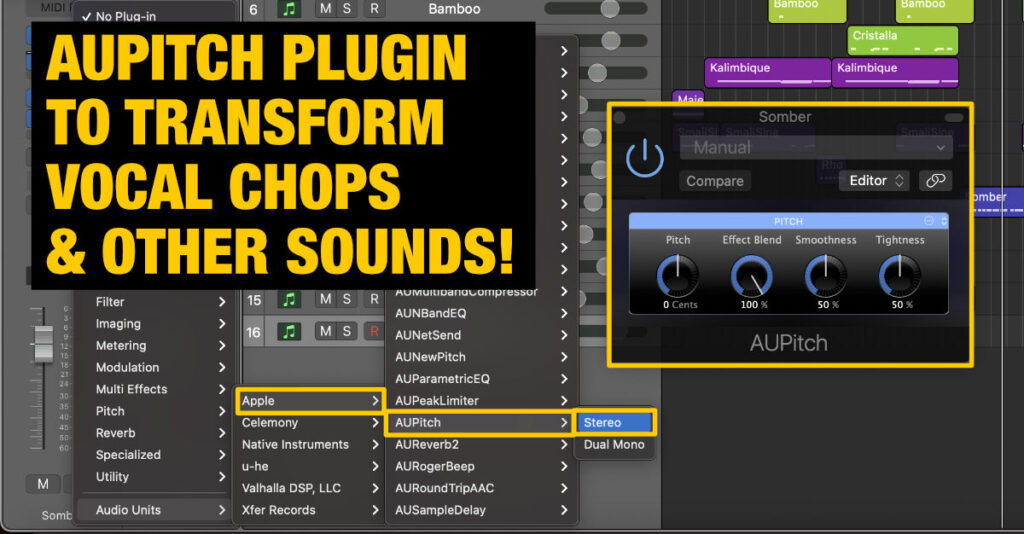 You really want that high end to poke through in the mix. We want cute, happy and joyful words sparkling all over our track.
I spice the track with these vocal chops at a few well thought out places to give the track that final top line.
Listen to the final result below!
#kawaifuturebasschords #howtomakeanimefuturebass #futurebasstutorial
What gear I use in the studio? Check out the Resources Page.

Join my exclusive community: https://www.patreon.com/gelhein

Be sure to sign up to our newsletter for new exciting articles in design, music production and sound design.