How to find great topics for new blog post videos?
Do you struggle trying to find a great topic to write about. Do you find it hard to come up with content for your next marketing video that should reach out and grab your audience attention.
In this article I will reveal my 5-step process for creating new topics and content for the articles, videos and general things I create.
How to find great topics for new blog post videos?
The topic should answer a question and give value to your audience.
Are you a marketing or communication strategist creating content for a company or specific brand? These tricks that I found might be helpful in deciding on content for your next potential marketing campaign.
We want to build a strong relation with our audience, without direct and obnoxious self promotion.
I've been writing a lot of new articles lately and wanted to share with you a little insight into my process of creating articles and videos. How I go about answering the right questions and giving real value to the viewers / readers.
Creating a logo for your brand – article coming soon!
Firstly, one of my upcoming articles is about – Creating logos for brands and products. It's not totally finished and I want it to be complete before I release it. Sorry, no beta versions with blue screens all over the place (sorry Windows). =)
Finding a great topic for new posts, articles and videos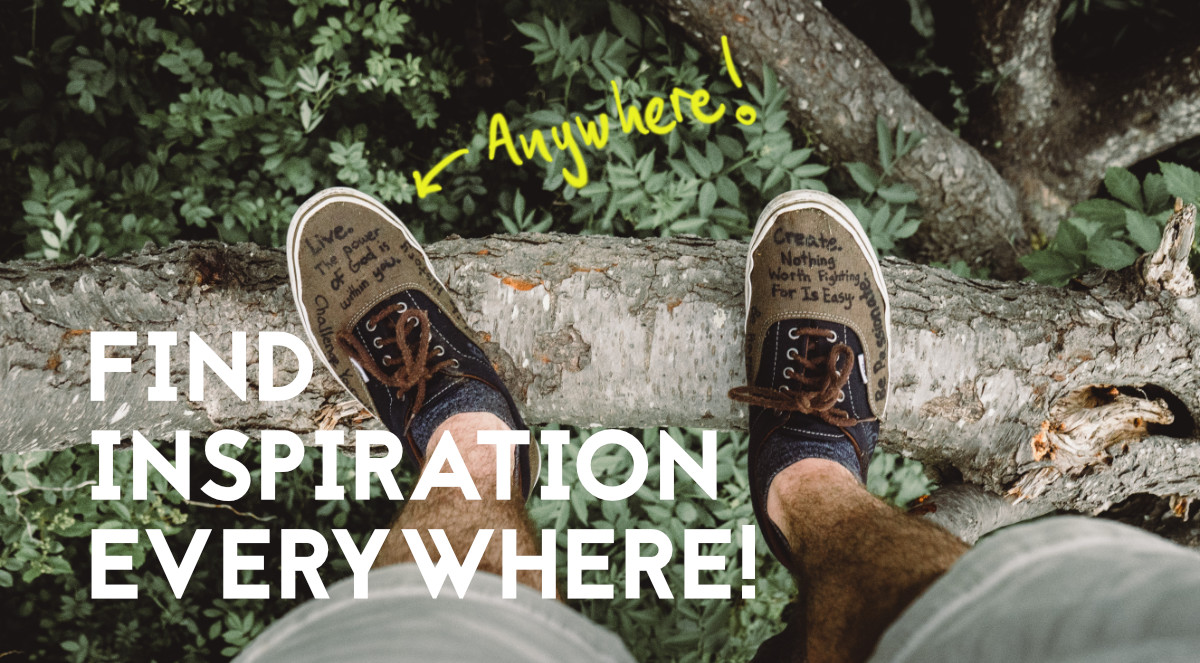 Let's say you have a blank page and you want to come up with a great topic.
Begin by asking questions, or more importantly, look at what your audience and/or customers are struggling with. It's OK to answer questions from your own struggles, but by answering questions that your customers are asking you are giving real value.


Leave the self promotion, give value and your customers will love you!
You can find these questions all over the place (and internet).
Just take a look at your customer polls and customer support emails. Recent questions on your social media platforms like Facebook, Instagram or whatever.
I know technology changes faster than ever, and it's very hard to keep up to speed with all the new topics and relevant trends. But if you have extensive experience in a subject or skill I am sure there are plenty of questions that you could answer for your audience.
And the great thing is that this preparation and research does NOT have to take hours of your valuable time.
If it does, I am sure it will pay off since you might discover several other articles and content relevant to the article / video that you are preparing.
Google is your friend for finding new topics!
Just type anything into the Google Search Engine and it will probably auto-suggest some phrases for you.

After that you scroll down on that first search result page you will see related posts that Google suggests. These are all valuable questions that people ask and want to know more about.
Take the Google Search Phrases into account when picking the topic for your next post. It will help you select a relevant topic!

I select a topic. It might have been something I've struggled with myself, or a topic I know creative people struggle with. I've worked in the media and entertainment industry for over 15 years, and I've seen my share of "road bumps" along the way. Or, "Betong-grisar" as we call them in Sweden.
Let yourself be inspired by others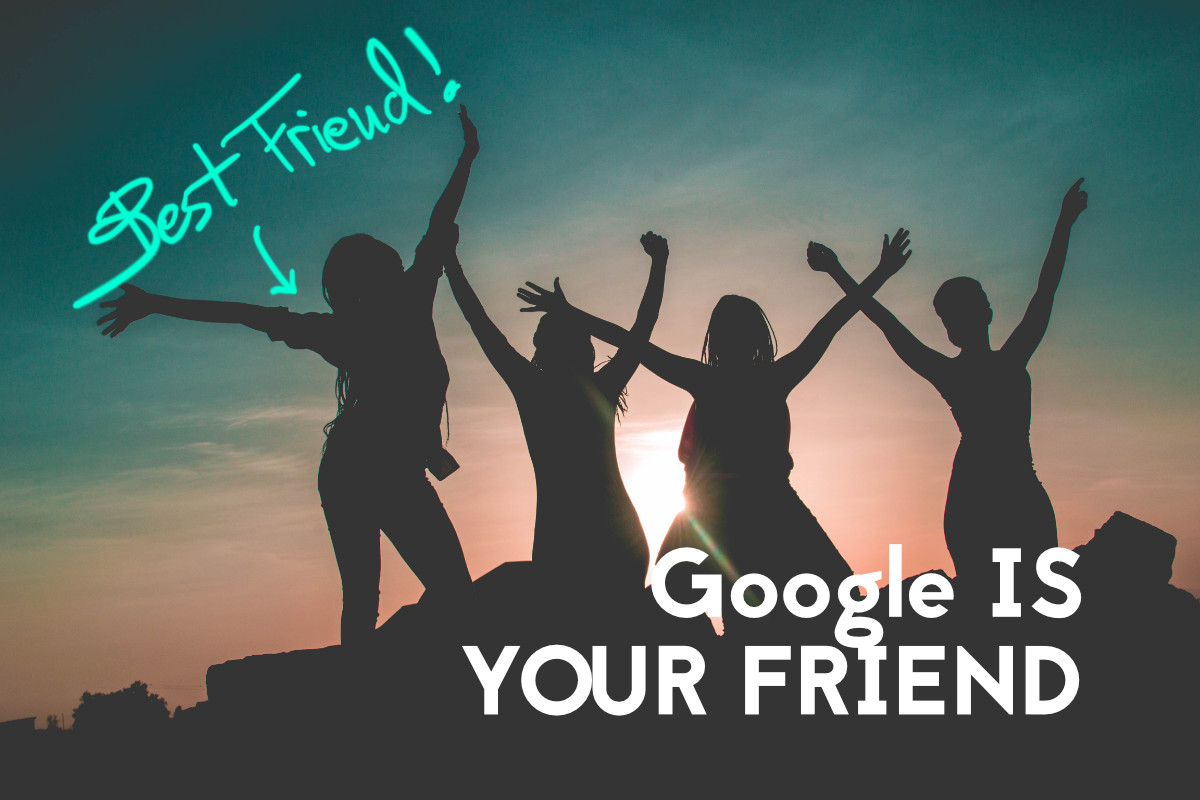 You probably worked with tons of great people through the years who inspired you in some way? Use that inspiration to your advantage when selecting the topic for your next article!
I have worked with many talented creatives both in graphics design, photography, programming geniuses and authors. And of course many music artists who could play with their main instrument upside down. Importantly, they all shared a deep passion for their profession.

That passion is very inspiring and I learned a lot just by observing them and absorbing as much as I could when our paths crossed in life.
Inspiration and energy from other creative people, helped me create the content I do today!

Like these articles (with video) about:
How to create cinematic sounds
How to design album cover graphics in Affinity Designer for iPad
---
Shooting from the hip – is not the very best way of hitting a target
My past process of preparing material for a video looked something like this:
I picked a topic from the top of my head. A question I have been asking myself and solved in a more or less clever way.
I would do some minor preparations like setting up the camera in a decent position.
Shoot!
…
Re-shoot x 40 (because I was unprepared on the topic…)
This is not the very best method. It's like shooting from the hip… several times without hitting the target.
I know, I hate that "shooting from the hip" saying too. But it was a favourite quote of an old friend with which I shared a company a few years back. It kinda stuck. haha!
Nonetheless, it's not a very focused way of attacking a topic and it might not answer a relevant question to your audience. But maybe you are not building an audience? =)
I'm sure you are!
How can we improve on our topics and video content?
If you are building an audience there is a much better way to prepare our topic and content. Importantly, it will laser focus your topic to a relevant question asked by your customers.

With this 5-step workflow we will enhance our content and get a more clean video with a clear message.
Improved way of preparing a topic and content for your video:
Research the topic: look what the audience and customers are asking. Google the phrases, rinse and repeat until you find phrases that are super relevant.
Write a script: this does not have to be a novel. But can be anything from an article, blog post or bullet point lists. As long as you have a question and an answer clearly written out.
Short Intro: prepare a short introduction for the topic in your script, when you read it out loud it should be no longer than 10 – 30 sec, and clearly present what your article is about.
Prepare an outro: this should summerize the video in short. This "closer" is important to give your audience a reason to go back to your other / new content.
Shoot!
Wow, we didn't have to re-shoot this video as many times. =)
And our video just got 100% improved in all areas just by doing a little research and preparations.
It's a wrap
It's no big surprise that this workflow has improved the process of creating a great topic and content relevant to the questions of your community.
I hope this article helps you in your struggle in How to find great topics for new blog post videos. These are some general tips and tricks to help you decide on new topics and creating content for your upcoming marketing videos.
Now back to the writing with a sharpened pencil (or Apple Pen).
---
If you have any questions, feel free to contact me via the contact page.
AUTHOR – Mattias Holmgren / Creative Director
@ Morningdew Media
What gear I use in the studio? Check out the Resources Page.

Join my exclusive community: https://www.patreon.com/gelhein

Be sure to sign up to our newsletter for new exciting articles in design, music production and sound design.

---