First I just want to say a big THANKS to you because we just hit 20k subscribers on YouTube!
We recently hit 20k subscribers on my Mattias Holmgren YouTube channel. That's just awesome! What a journey! Thanks everyone for supporting my channel! YOU are amazing! Let me know in the comments what kind of videos excite you the most. Or maybe tell me what your favourite video was? I still try to respond to every comment I get although it's much more than it was before.
New kid on the way… and it's not Newkid
I know I didn't push out any video this week (sorry tubers), and the reason is that tomorrow me and my new fiance Mimmi is entering the maternity ward to have our first son (Alex) together! It's my third child, and I'm very excited! Check my instagram for updates on that! ☀️
Upcoming Videos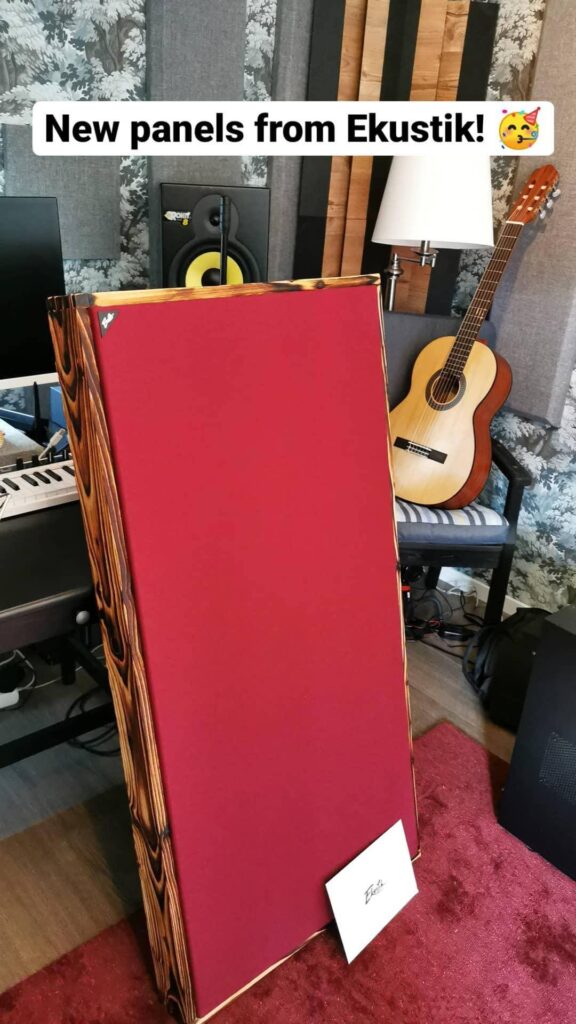 I have some more upcoming videos on my workflow in producing songs. I will show how my rough piano sketches look like, the very first drafts of my songs and how they differ from the final product. Most importantly, why I work this way.

This week I had a ton of packages coming in with acoustic treatment, like the Ekustik Woody Queen Absorber Bordeaux…and the t.akustik Highline CBT1. Did you watch my video on Home Studio Acoustic Treatment!? I will post a follow up video reviewing these new absorber and bass traps too. I installed them today and they greatly enhanced the listening experience at mixing position. 😉
I also have an upcoming video on the amazing Uno Synth Pro from IK Multimedia which I'm very excited about! We spoke briefly about the Uno Synth Pro in the Best Synths of NAMM 2021!
Of course we are also going to talk some more about the Apple M1. Like me, I know many of you are excited about this new tech. 😉
Gear List For Music Producers
There are so many questions regarding what gear I use (and recommend) so I compiled a list over at Thomann to give you an updated info on that here: https://www.thomann.de/intl/thlpg_j9o6tmcnx8.html
Mattias Holmgren Instagram
Make sure to follow me on instagram for more daily posts here: