So you bought the Keystep 37 and now you wonder how to setup Arturia Keystep 37 with DAW sync? Out of the box the Keystep is setup to sync to internal clock, which isn't very convenient when you want to work with DAW tempo and sync.
First make sure the Arturia Keystep 37 device clock is set to sync with USB. There is a dip switch on the back of the Keystep 37 unit whis by default is set to sync to Internal clock!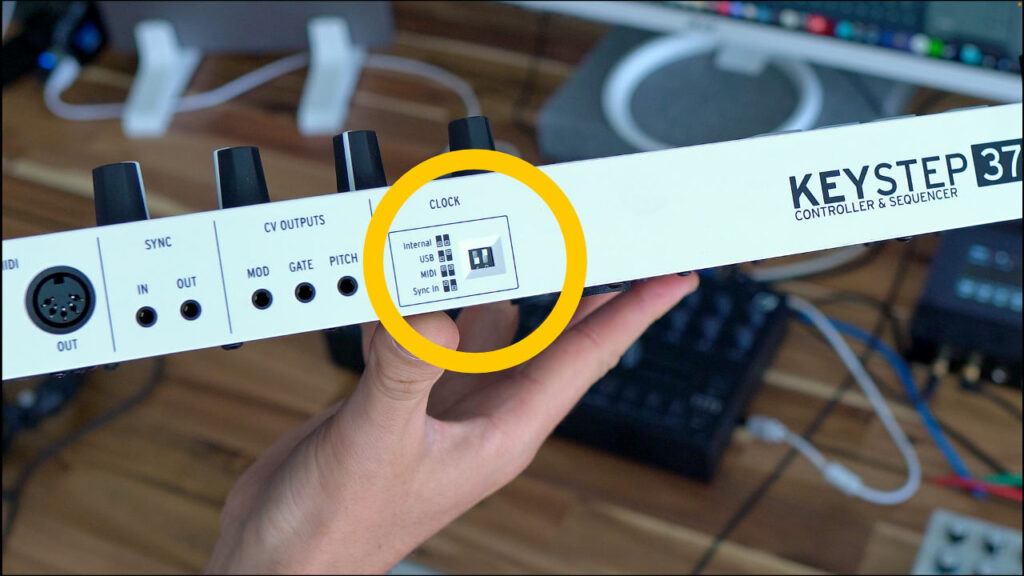 Connect the bundled USB cable from the Keystep 37 to your computer.
FL Studio midi sync settings for the Keystep 37 midi controller
Fire up FL Studio 20 and enter the options -> midi settings tab (short key F11).
Arturia Keystep 37 should now appear as a device in both INPUT and the OUTPUT section.
Clicke "Enable" to activate the midi input from the Keystep midi controller.
In the midi-output section enable "Send master sync" and set the synchronization type to "midi clock".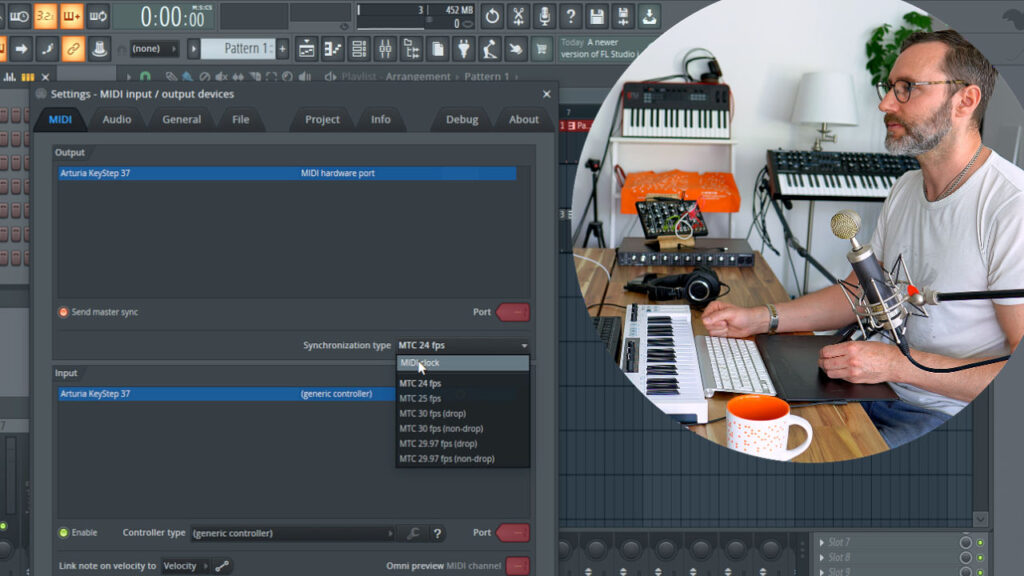 How to setup Arturia Keystep DAW sync video