In this tutorial you will get comfortable using the granular synth engine in Logic Pro X Alchemy synth. We will talk about how to take a single sample and expand it to a full blown granular synth pluck. Furthermore you will learn how to use the performance controls courtesy of the Transformer pad to get more out of your sounds. Let's take the tour!
What gear I use in the studio? Check out the Resources Page.

Join my exclusive community: https://www.patreon.com/gelhein

Be sure to sign up to our newsletter for new exciting articles in design, music production and sound design.

About the author: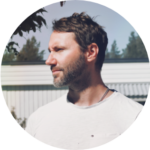 Mattias Holmgren is a creative director sailing from Sweden – business owner of Morningdew Media.

Visit Mattias YouTube with informative videos on music, creative sound design, graphics and brand development.