In this MTurboDelay Review video I show you the powerful delay from Melda Production. It features no less than 39 delay units in one single plugin! In the MTurboDelay you find everything from analog sounding BBD (bucket brigade delays), Echo-Man to Super Pong and Tape delays. Furthermore, it also includes some special convolution prepared delays with mid / side functionality. Watch the video!
I also made a review of the powerful MTurboReverb from Melda Production.
About the author: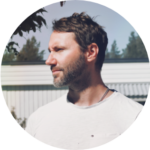 Mattias Holmgren is a creative director sailing from Sweden – business owner of Morningdew Media.

Visit Mattias YouTube with informative videos on music, creative sound design, graphics and brand development.

What gear I use in the studio? Check out the Resources Page.

Join my exclusive community: https://www.patreon.com/gelhein

Be sure to sign up to our newsletter for new exciting articles in design, music production and sound design.