Are you tired of facing that dreaded writer's block when trying to turn your musical ideas into full-fledged song arrangements? Do you aspire to create tracks that captivate your listeners from start to finish, leaving them in awe of your musical prowess? Look no further, because we have the perfect solution for you!
Welcome to the Arranging Course – your ticket to transforming those small four-bar loops into epic song arrangements that will leave your audience begging for more.
🌟 Why Arrange a Track?
Arranging a track is like weaving a musical tapestry that unfolds before your audience's ears. It's about creating excitement and a sense of tension and release that keeps your listeners engaged from the very first note to the last. It's a powerful skill that can elevate your music to new heights and make you stand out as an artist.
🎼 What You'll Learn in the Arranging Course
In this comprehensive course, led by the talented Mattias, you'll gain the tools and knowledge you need to breathe life into your musical ideas and kiss writer's block goodbye. Here's a glimpse of what you can expect:
📜 Create Your Arrangement Roadmap: You'll learn how to craft a roadmap that guides you through the songwriting process, ensuring your ideas flow seamlessly into a complete arrangement.
🎵 Master Song Structure: Dive deep into the intricacies of song structure and discover how to compose various parts of a song, all starting from a simple musical idea.
🎧 Universal Techniques: While we work in Logic Pro during the course, the techniques and concepts you'll master are applicable to any music application. So, no matter your DAW of choice, you'll be well-equipped.
📚 Access to Resources: Gain access to a treasure trove of resources, including video episodes, project files, and presets through our dedicated e-learning platform, Morningdew Media Education.
📊 Stay on Track: Keep your progress on point with our user-friendly web app, which allows you to track your learning journey and receive notifications when new course content is released.
🙋‍♂️ Ask Questions: Stuck on a concept or need some clarification? Our interactive platform makes it easy to ask questions and get the support you need.
Watch the Arranging Course introduction video and learn more!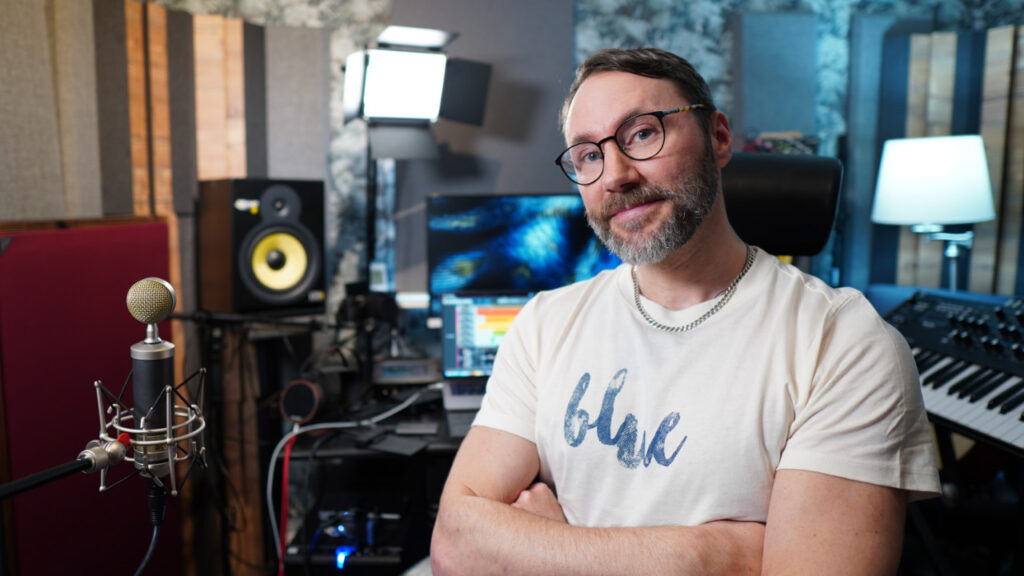 👋 Meet Your Instructor
Allow us to introduce Mattias, your course instructor, and guide through this musical journey. With his background in media composition, songwriting for bands since 1994 and passion for arranging, Mattias will share invaluable insights, tips, and tricks that will transform your approach to music production.
Don't let writer's block hold you back any longer. Embrace the art of arranging and unlock your full creative potential. Join us today and embark on a musical adventure that will forever change the way you approach your craft.
Ready to take your music to the next level? Enroll now, and we'll see you on the other side of the creative spectrum. Say goodbye to writer's block, and hello to endless musical possibilities. 🎶🚀
Sign up for the Arranging Mastery Course at Morningdew Media Education and let your creativity flourish! 🎹🎵