We recently did a two-week vacation trip to Thailand. When I travel the world I try to bring back an instrument unique for the region that I visit. And so I bought an ethnic string instrument in Cambodia, called the Tru Che.

The journey to Cambodia.
From Bangkok, we took a three day trip over to Cambodia. I and my family were excited to see the epic ancient temples reach up toward the sky.
The Cambodian traffic was a lot calmer than the über busy roads of Bangkok, so it felt good (and safe) to relax a bit for a few days. We meet up with our guide at the airport, a humble man who had spent 17 years of his life as a monk. Thus he had very deep knowledge of the temples and history.
The first day was spent in two temples. Since we have two kids (Elliot 10 and Leia 7), our guide suggested we focused on two main temples rather than speeding through everything. I thought this was a splendid idea since it would give us more time to learn more about each temple.
Angkor Wat – the main temple.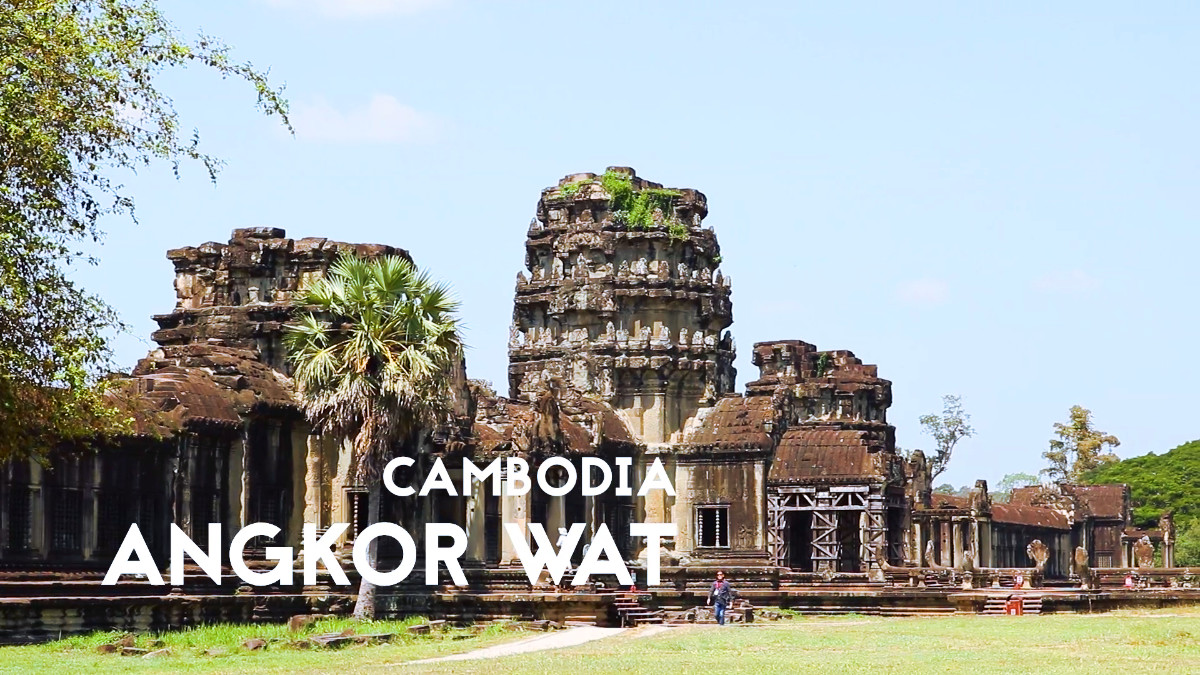 Firstly, we took the path up towards the main temple of Angkor Wat. And what a sight. It is incredible to know that these temples lay forgotten in the jungle for so many years. I will cherish this experience for all my life and the video shots I got was amazing.

The main temple, Angkor Wat, was built in the first half of the 12th century (113-5BC). Estimated construction time of the temple is 30 years. It was raised by King Suryavarman II, dedicated to Vishnu (Hindu), replica of Angkor Thom style of art. Ultimately it was built by the Khmer people.
And Angkor Wat was probably also built with a lot of poor elephants. Those with the incredible power to drag heavy rocks from a nearby mountain…
Later that day we continued to the second temple, Angkor Thom. This temple was build in 12th century by king Jayavaraman VII and it's an incredible construction.
A new castle for every new king.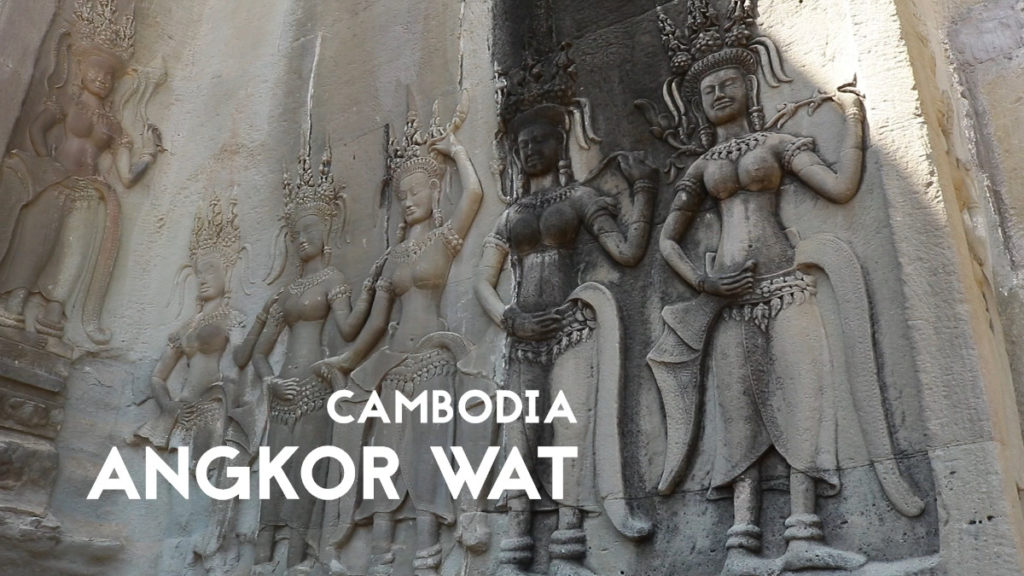 Our guide told us that every new king, always built some new temple since he didn't want to live in the old king's temple. They wanted to raise new epic temples to bear their own name. Must have been hard for the people to move around and create new constructions of these proportions for every new king.

Finally, I got a unique instrument from Cambodia.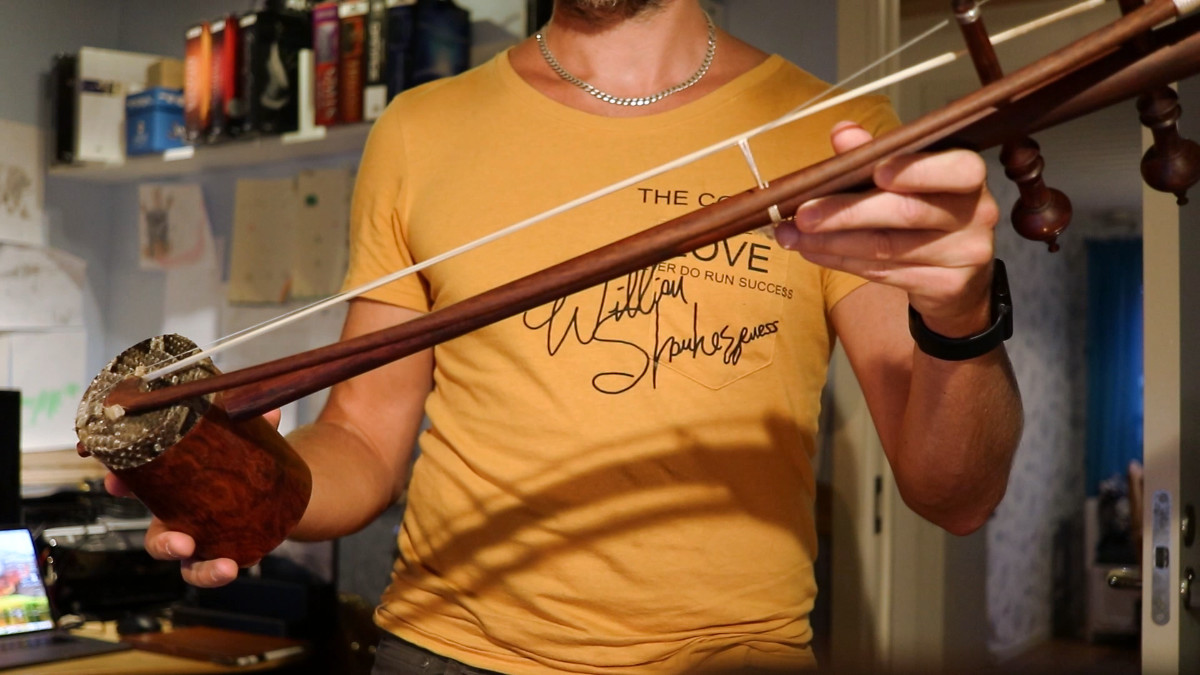 On the second day, we looked at some smaller temple ruins which gave you total Tomb Raider vibes with vines growing in and out of the constructions. Such a sight!
It was on this day a guy sold me the Tru Che string instrument that I brought with me home. It might not seem too exotic for Asian people but for me, as a Swede, it was a blast. I'm used to playing fretless instruments, but this one is very challenging since you also can adjust the pitch by pressing the string harder. So you really have to practise good finger pressure control.
I couldn't help myself sampling the instrument into Bitwig Studio when I got home. If you are interested to hear what it sounds like, be sure to watch the video above.
The Tru Che, probably the most challenging instrument I've ever touched.
You need to be able to control both pressure and placement of the fingers in order to get the correct pitch with this bowed instrument. This makes it very hard and you have to really focus to maintain pitch.
Maybe that's the purpose of the instrument, to make the player only focus on one thing, and release all other thoughts… Meditation?
What do you think?
Thanks,
Mattias
---
What gear I use in the studio? Check out the Resources Page.

Join my exclusive community: https://www.patreon.com/gelhein

Be sure to sign up to our newsletter for new exciting articles in design, music production and sound design.

About this post
I use affiliate links on my website, but my opinion isn't for sale. Therefore, I only recommend what I use, have used or vetted in the best interest of my readers. While I may earn a commission if you click on an affiliate link, it won't cost you extra. Finally, I hope you like my recommendations. Feel free to contact me if you have questions regarding some of the gear I use!