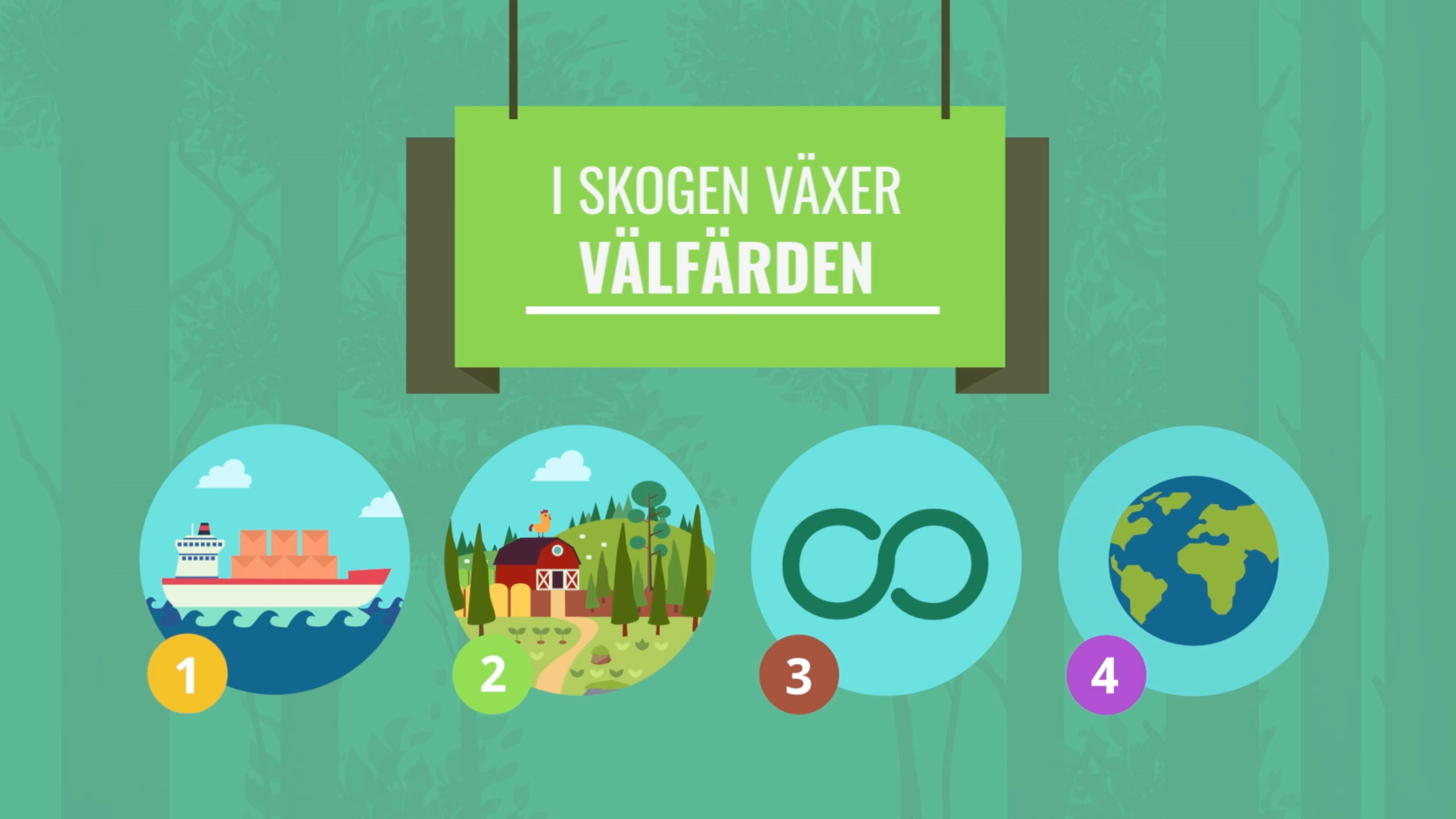 Norra Skogsskolan – I skogen växer välfärden
Client: Norra Skogsskolan

We were hired to create a series of animated infographic films for the client Norra Skogsskolan. The purpose was to include these informative films in a educational web environment. We were given a document as a starting point and from that we developed a few scripts and storyboards. See a sample of an early storyboard sketch below. When the script was ready we did a mockup voice over recording in our studio which was used as a guidline when animating and finding the pace.

From the storyboard sketches we then designed the graphics and characters to be used in the animations. We developed a smooth color scheme and a graphic profile to work with the animations.

The animation work was a mixture of techniques where some scenes were animated and rendered with Blender, some compositing and additional effects were then added with Apple Motion. After the animation was done we did the post sound design and music composition.